Use the Buddy System to Catch More Fish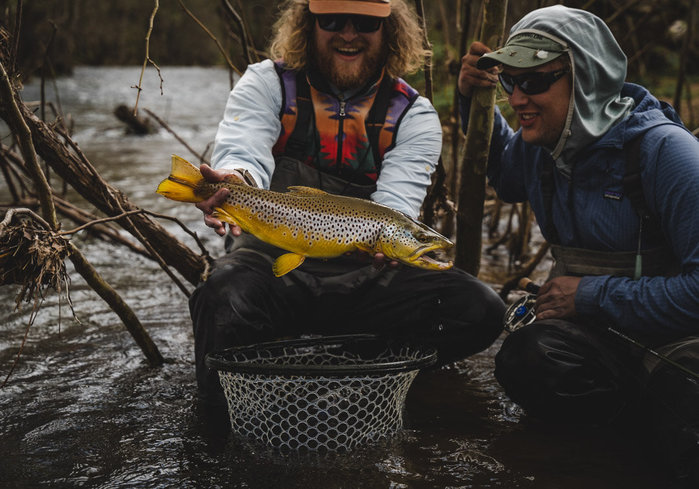 Generally speaking I find that there are two types of fly anglers. People that prefer to fish solo and people that would rather fish with a buddy. Fishing solo has its own unique merits. However, I want to focus on how you can use the buddy system to work water more efficiently and catch more fish.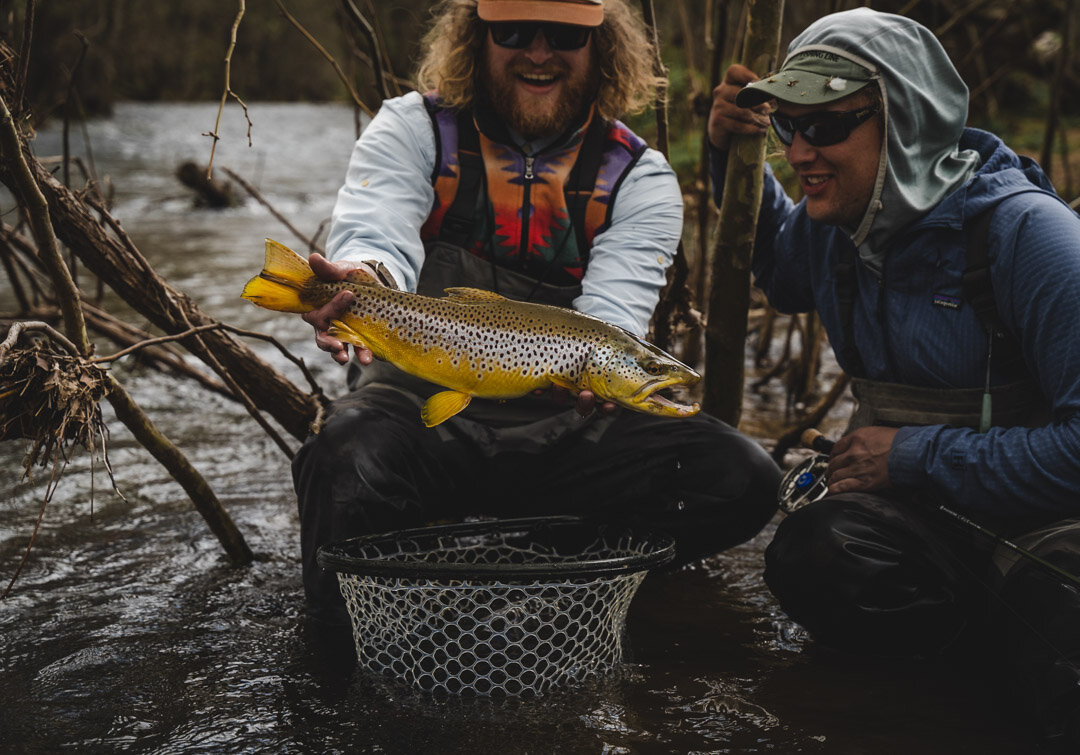 How can you work water more efficiently while fishing with another person? Cooperation and communication are critical. This can take time to develop with another angler but is well worth it. In the small streams of WNC it can be difficult to spread anglers out on the water without spooking fish. Fish each hole/run as it comes and let the topography of the river decide how you move through it. If the lay of the land allows you to leapfrog your partner without spooking their fish, go for it. If not, wait until your partner has fished out the hole or run. This will allow you both the work more water than you could solo while not spooking fish for each other. Your partner can hold you accountable as far as how much time you spend fishing a run. Your partner can also and serve as a spotter. Lastly, when you hook into a fish, your partner can help net the fish. Working in tandem allows you to cover more water more efficiently, and help land fish quicker which benefits the fish.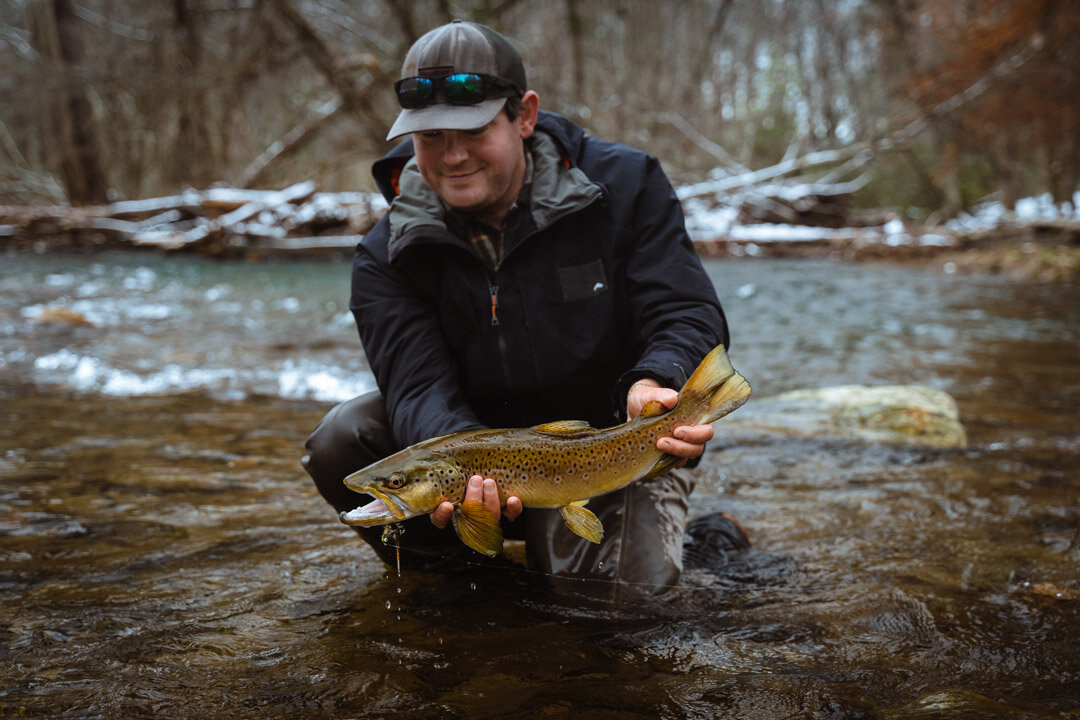 Once you have established a flow with your fishing partner you can begin working on ways to catch more fish while fishing with each other. How you both intend to set up your rods for the day is something to spend some time deliberating on. This is very water type dependent advice so consider what techniques suit the water best and go from there. Dry dropper fishing is the most popular way to fish in our part of Western North Carolina. While preparing to fish with a friend I would stagger your fly selection regardless of your chosen fishing method. Don't throw the same bugs as each other, try different flies, fly sizes, and depths. This will allow you to figure out what bugs are hot as well as which part of the water column the trout are feeding in faster than if you were fishing alone.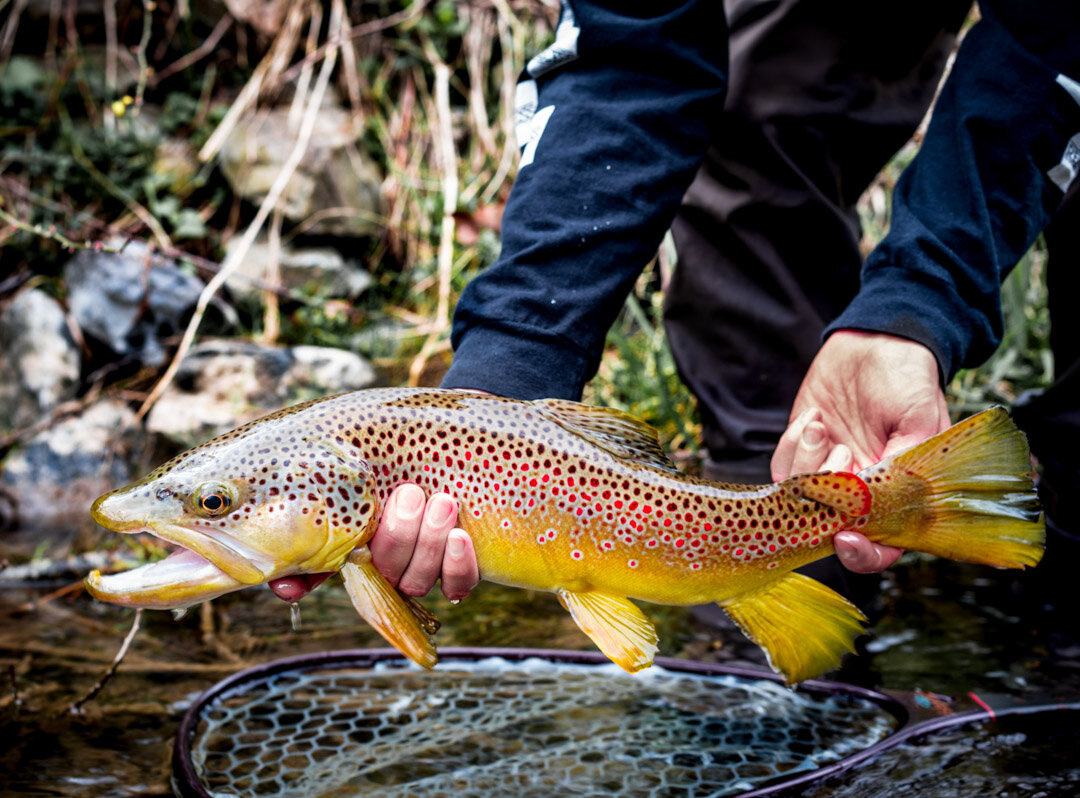 When I guide I will bring several rods with me for the day. Inevitably, when a client asks why I brought so many I use the golf club analogy. I'm not a golfer by any means but my response is always "you wouldn't go golfing with just a driver". Golfers use a variety of clubs that are suited for certain situations. Similarly, I bring multiple rods that are setup for specific techniques or water types. You and your fishing partner can use the same approach using two or three rods. When you determine what type of rig would work best for a run, you can reach for the rod that is best suited for the situation. This reduces the amount of time you spend rigging on the water and keeps you fishing longer.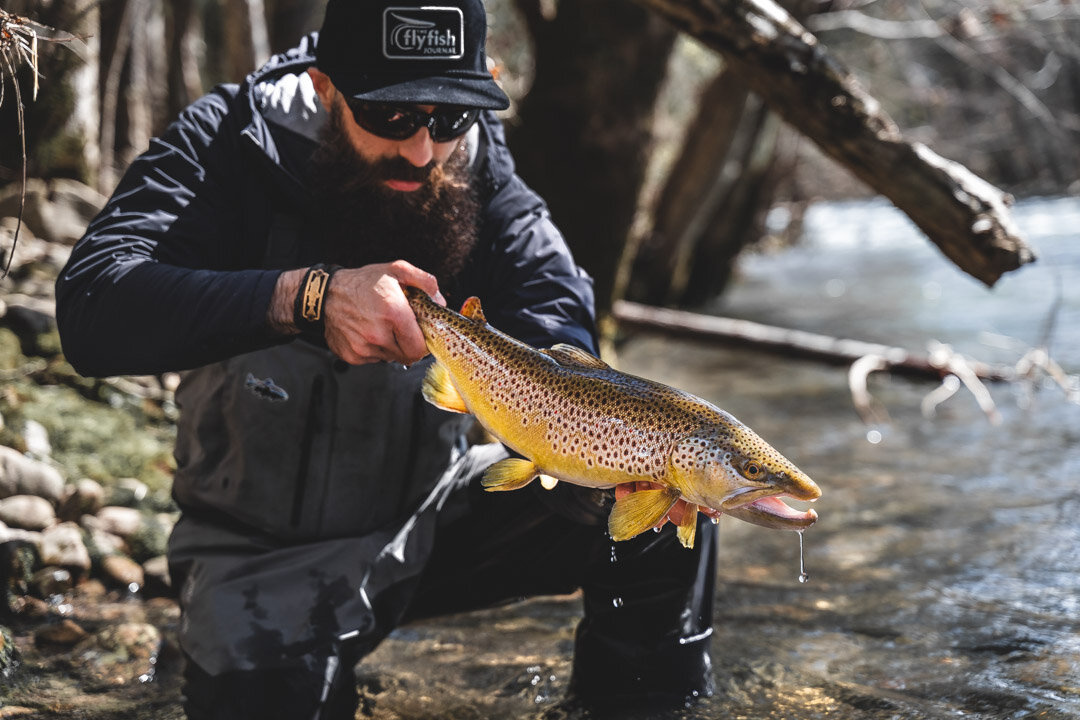 Aside from the other reasons mentioned, fishing with a friend is more fun. Cracking jokes on each other, helping each other out when a good fish is hooked, and sharing the stoke of a cool eat are just a few of my favorite reasons to fish with friends. Almost all of my favorite memories on the water are ones I made with those close to me. All of the images in this article are the product of the buddy system. Fishing with friends can not only increase your efficiency as an angler but it also enhances the experience as a whole. 
Be the first to comment...