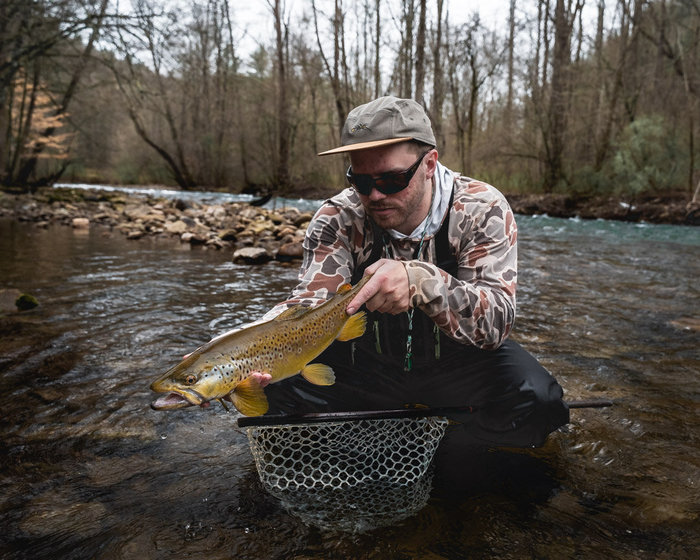 Winter is coming. The air in the mountains is starting to chill, frost greets every angler in the morning with a familiar sting, and frozen guides are your constant companion/chore. Many fly anglers see this time of year as fly tying / beer drinking season, when is it not beer drinking season though? Winter is probably my favorite time of year for fly fishing. Its my favorite, not because I am a glutton for punishment or that I prefer the cold, but because winter offers a unique set of conditions that can produce not only good number but good size of fish as well.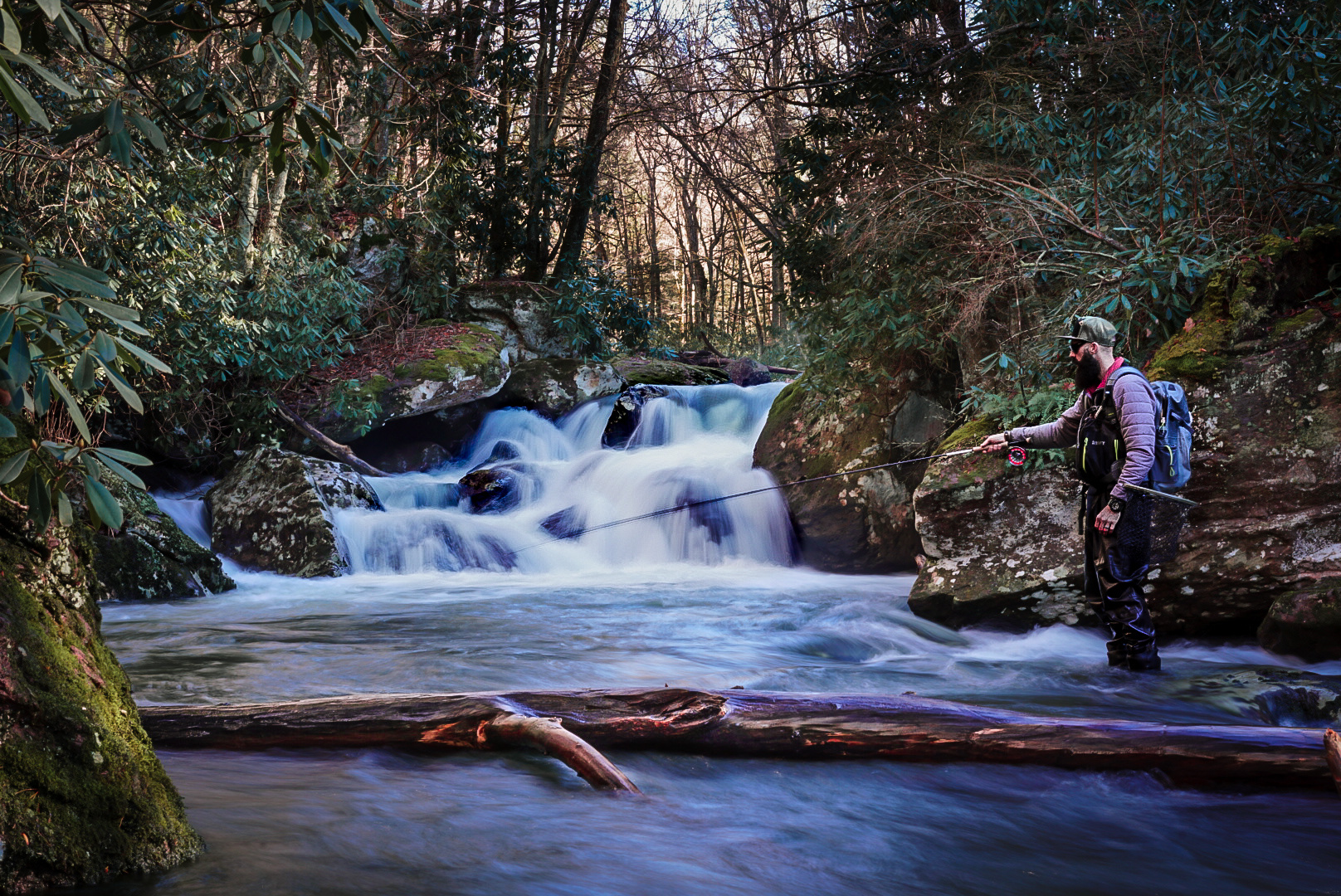 The first thing winter offers the dedicated fly angler is lack of pressure. Winter marks the end of fair-weather fishermen season. Frankly, the anglers who are not ready to suit up and face the elements call it quits from the winter season. I welcome winter's bite because these fisherman stay home and stop pressuring the fish in the stocked streams, hatchery supported water, and even wild water. The amount of pressure a body of water gets is usually positively correlated with how difficult it is to catch fish there. The lack of pressure makes these wary fish a bit easier to fool.
For example, I love to fish the Davidson River in NC, but the Davidson gets absolutely hammered by everyone with a fishing rod within a 3 hour radius of the river for 9-10 months out of the year. This pressure makes the Davidson a reel bitch to fish more often than not, see what I did there. The winter has always been my favorite time to fish the Davidson; not only do I catch numbers there but I have also caught several of the infamous big  browns that call the Davidson home. The cold keeps most of the fisherman at bay and the wiley browns of the Davidson get lulled into a more relaxed winter state of mind. Although the Davidson is an extremely pressured body of water, this trend should hold true for your local waters as well, it certainly has in Boone where I live.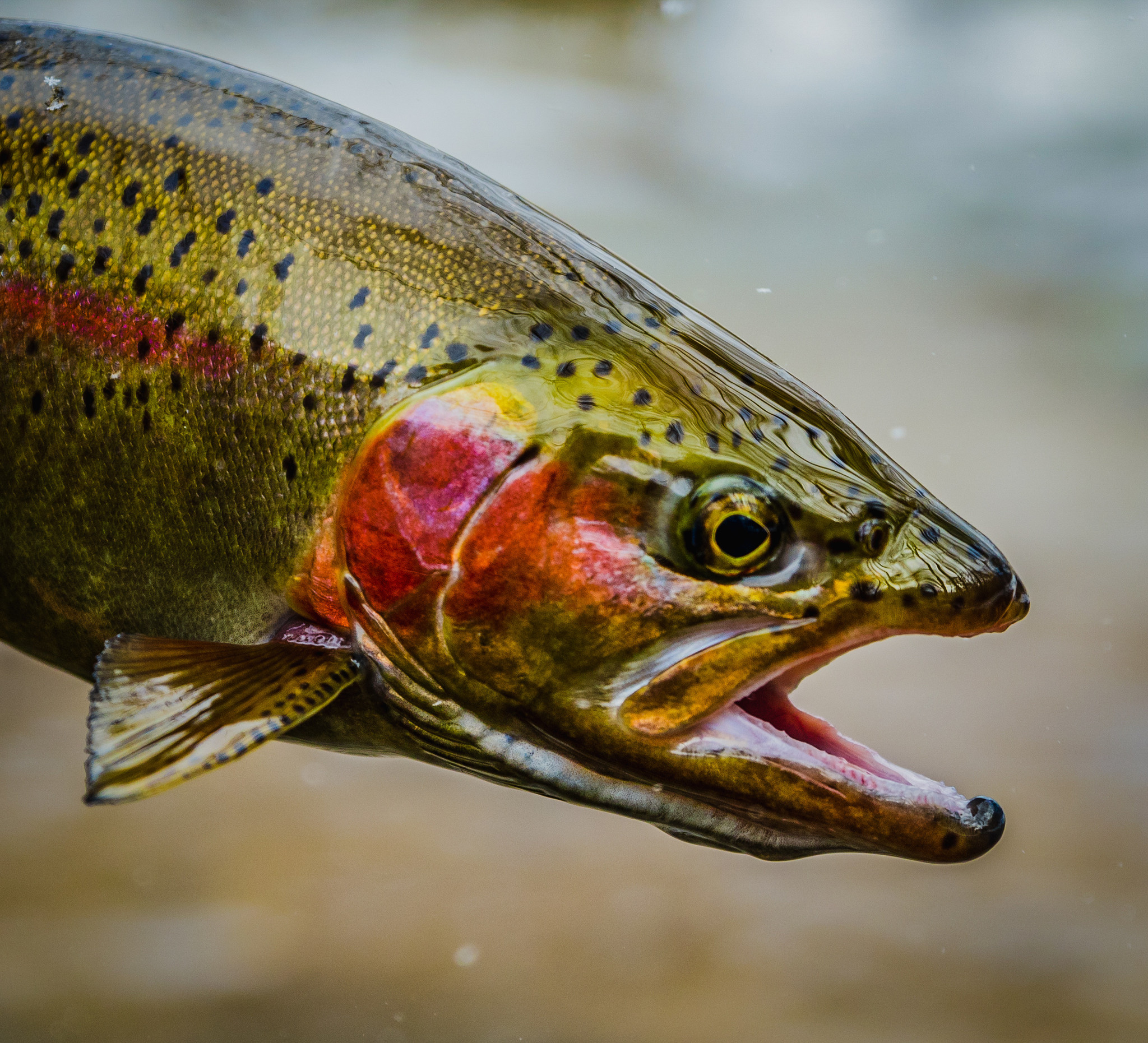 Next, winter gifts the fly fisherman better water levels. At the end of fall when the deciduous trees shed their leaves you will notice much better water levels. The reason being is that when the leaves fall the trees stop photosynthesizing. A requirement for photosynthesis is water, water that plants large and small pull from local bodies of water. I exclusively fish wild water and my local wild streams are incredibly sensitive when it comes to water level. My favorite Brookie stream, which shall not be named, falls into this category. I lovingly call this stream Bear Country because of the bears I usually run into their during the spring. Bear Country is an incredible Brook trout fishery when the water levels are normal or slightly high but quite the challenge to fish when the levels are low. No surprise I know, good water levels means better fishing but the point is that winter provides the most consistent water levels in my area.
I often hear local anglers talk about how hard winter fishing can be and how few fish they catch during the winter months. Winter fishing can be challenging if you don't adapt your fishing methods accordingly. Typically speaking, trout in WNC primarily eat small midges and various other small freshwater invertebrates. By small I mean that I rarely use anything larger than a size 16 or 18 during the winter months.
Winter makes fish more predictable. Predictable in that throwing a small midge rig will almost always end in success. Predictable that if the barometric pressure rises along with a slight temperature spike that there will be tiny midge hatches that a size 20-22 BWO dry fly or cluster midge should make short work of. Predictable in that the trout are generally lazier due to a slowed metabolism as a result from the colder temperatures so slower streamer retrieves and swinging are your best bet if you are chucking meat. In short the constraining conditions of winter also constrain the diet and behavior of the trout. This makes them more predictable in a sense. Adapt accordingly and you should have a much better time on the water.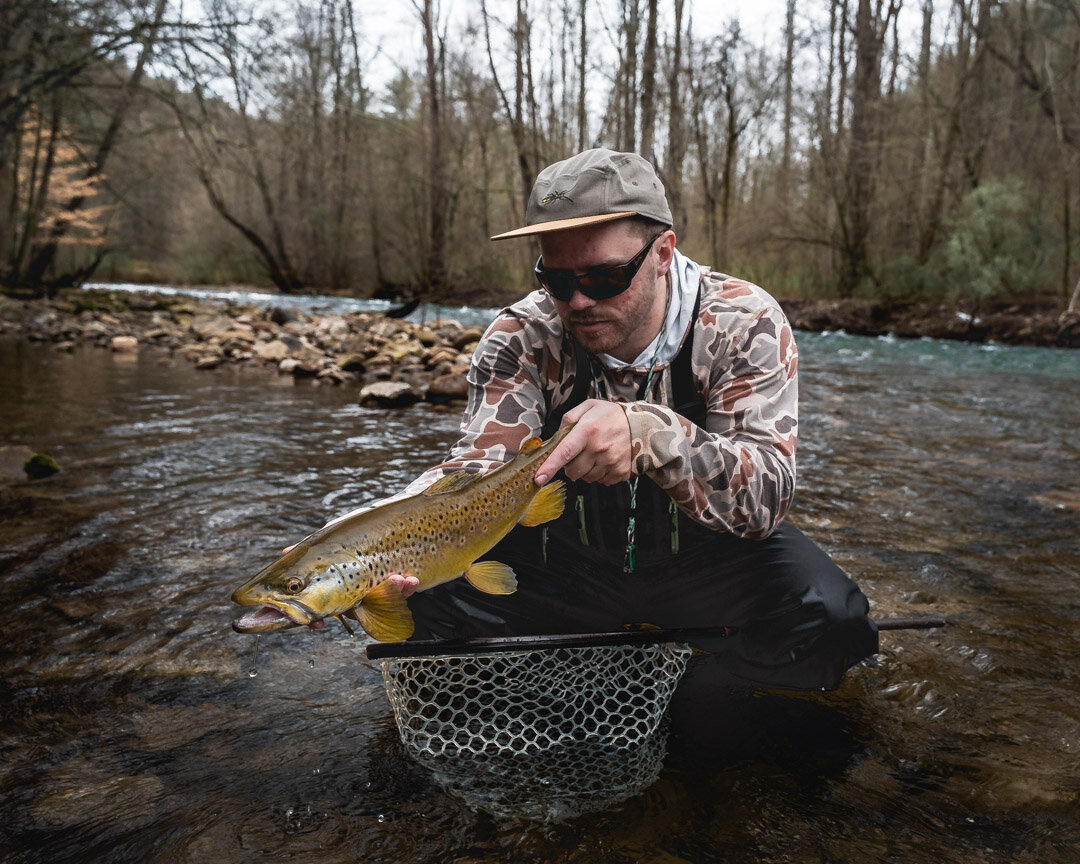 Lastly, when you are on the water in the winter and you see another angler out in the harsh conditions getting after it, you know that person is as serious as your are about the sport. I have met some of my best fishing buddies during the winter months and we will be lifelong friends as a result. There is a sense of camaraderie between two anglers with a shared passion trying to make it in the elements.
In short, winter can be a rough time of year to be a fly angler if you aren't prepared to change how you fish. The lack of pressure, more consistent water levels, and predictability of a limited winter macro-invertebrate menu can lead to some of the most productive days on the water you could have all year, and if you're lucky some new personal bests too.
Be the first to comment...